Change makers from 13 countries present their captivating life stories of resilience and hope. Come and listen to inspiring solutions for global and local problems.
kanthari TALKS 2018
kanthari TALKS are the culmination of our intensive, hands on, seven month social leadership program. Throughout the program, our participants from around the world work on turning their dreams of social change into a tangible and implementable action plan. These change makers then go back to their communities armed with the tools they need to challenge the status quo and build their dream projects. The kanthari TALKS give the rest of the world an opportunity to get a taste of these spicy kantharis.
In just 10 minutes, each participant will educate, entertain and humble you with their stories, dreams and action plans for a better society. Their projects cover the areas of protecting the environment, human rights, alternative learning and empowering the marginalized.
The two day agenda will include talks by the 2018 kanthari participants sharing their inspiring ideas for grass root level social change. In between these talks we will show short videos of kanthari alumni who have transformed their dreams to powerful social impact in their communities around the world.
DATE: 24/11/2018
DAY 1 SATURDAY MORNING:
09:30 – Audience settle down in auditorium
09:45 - Welcome by Mohan Ram and Sristi KC
10:00 - Key note address by Lakshmi Pratury
10:20 - Gikufu Francis - Mukuru Film academy - Kenya
10:45 – Satya Illa - Kaanthi - India
- Break -
11:35 – Omona Innocent - Lighta - Uganda
12:00 – Marlyse , Wokome - Cameroon
12:25 - Sohibjamol Rakamova, Vilka chess club - Tajikstan
DAY 1 SATURDAY AFTERNOON
13:50 – Audience settle down in auditorium
14:00 - Welcome by Mohan Ram and Sristi KC
14:10 – Key note address by Margit Hellwig Boette – German Consul General
14:20 - Limbi Blessing Tata - Irvingia - Cameroon
14:45 - Pragya Raut – Aankura - Nepal
15:10 - Trevor Molife - Purple hand Africa - Zimbabwe
- Break -
16:00 - Priyanka Singh – Baya - India
16:25 - Opiyo Peter - Attitude Africa - Uganda
16:50 - Cavin Odera, WA-WA - Uganda
DATE 25/11/2018
DAY TWO SUNDAY MORNING
09:30 – Audience settle down in auditorium
09:45 - Welcome by Mohan Ram and Sristi KC
10:00 – Parmesh Shahani – Head of Godrej India Culture Lab
10:20 - Ruangtup Kaeokamechun - Hinghoy noi - Thailand
10:45 - Selassie Tay – Eyata - Ghana
11:10 - Nurul Kabir – Onirrudah Bangladesh - Bangladesh
- Break -
12:00 - Ranya Trabelsi – Young Dandelians - Tunisia
12:25 - Bharat Wankhade - Mudita - India
12:50 - Navina Gyawali - Tick Tick bites - Nepal
DAY TWO SUNDAY AFTERNOON
14:00 - Audience settle down in auditorium
14:10 - Welcome by Mohan Ram and Sristi KC
14:15 - Key note address by Navin Ramachandran
14:35 - Odunayo Aliu - Bramble - Nigeria
15:00 - Ichhya KC - Pahichan - Nepal
15:25 - Lorena Julio - Comparlante - Argentina
- Break -
16:10 - Dave Oduor - Naam Festival - Kenya
16:35 - Brian Galabuzi Kakembo - Eco-Rehab Africa - Uganda
17:00 - Kerlinda War – Marveling Roots - India
Speakers come from India, Argentina, Kenya, Ghana, Nigeria, Cameroon, Zimbabwe, Uganda, Tunisia, Tajikistan, Nepal, Bangladesh and Thailand.
"kanthari TALKS is an event I recommend joining; A unique opportunity to get inspired by change-makers who come from the margins of society and who present their solutions for a better tomorrow."
Mr Narayana Murthy
– Founder – Infosys Limited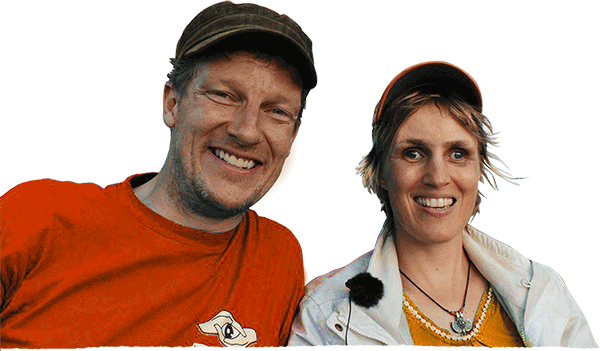 Sabriye Tenberken (German)
Coming from the margins of society, Sabriye Tenberken developed an intrinsic interest to create ethical social change. She studied Tibetology / Central Asian Sciences at Bonn University. Sabriye started the first school for the blind in Tibet. In 2005 she co-founded kanthari in Kerala, South of India. kanthari fosters participants from all over the world, who, like Sabriye, have a passion to make the world a better place and strength to be forces of good rather than victims of circumstance. Sabriye is the driving force behind the academic program. Next to being a public speaker, Sabriye is the author of "My path leads to Tibet", a bestseller that has been translated into 13 languages. She also starred in the award winning documentary 'BLINDSIGHT'. Sabriye Tenberken became fully blind at age 12.
Paul Kronenberg (Dutch)
Paul Kronenberg is a "Social-Change-Engineer". With a technical background graduating in mechanical engineering, computer science, commercial technology and data-communication system science, he focuses on the running and operational management of kanthari. Paul is a fervent eco-friendly and cost effective "open hardware" technology and architecture fan. He is always on the lookout for answers that will help to build a better tomorrow; be it physical in terms of technical solutions, or be it mental, strengthening the self of others.
Paul and Sabriye have developed the unique kanthari "Journey in five acts" Curriculum; an intense experiential and hand's on learning experience that provides social change makers with necessary tools to start and run own social ventures. As a public speaker, asking questions like "why?" and "why not?", Paul uses wit and humor to mirror the true shape of the world that makes one think and reflect about what can/must be done differently to become part of solutions.